Use this Sequence anytime you need a little pick me up
Simple twist
From feet together knees apart, let you knees float to the right and stack your shin over your bottom foot's arch. Let your toes point. Look over your shoulder.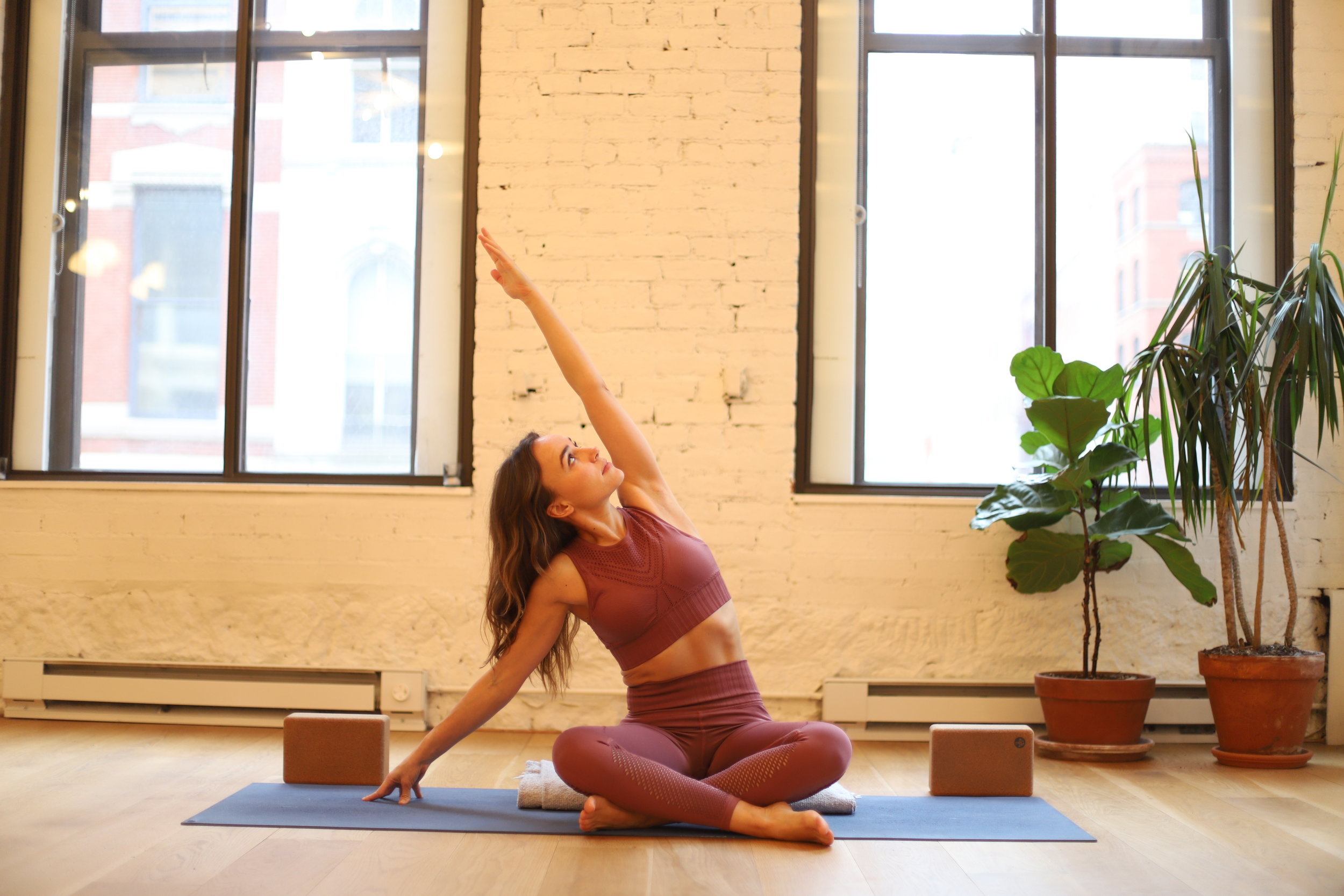 Sukasana seat w/ side bends
Cross at the center of your shins. Sit up on the edge of a blanket. Add a lateral side bend to both sides.
Boat Pose
Lift sternum to knees and spread your collar bones
Seated Twist
Sit on the front of your sit bones and lift your public bone. Hook elbow past your thigh or grab the thigh.
Standing eagle arms
Hook right elbow over left. Optional to bring the palms together or grab your wrist.
Eagle Arm Chair
Hook right elbow over left. Move your hips back as you keep your chest lifted and your gaze forward. Slowly move into a chair before folding over your legs.
Standing Forward Bend
Bend your knees as much as you like to release your spine. You might grab opposite shins with your elbows crossed.
Low lunge w/ a block
Ankle under knee. Pull the navel in. Grab hands behind your head and lift your sternum.
Flow to Wild thing
Use blocks under your hands and come into a cross leg down dog, crossing at your knees.
Flow
Pull forward to a plank. Swivel hips towards your top leg rotating on the balls of the feet. Keep shoulders over wrists.
Flow to wild thing
Press the pelvis and chest up. Reach up and back with top arm.
Legs up the Wall
Slide a blanket between your armpits and tailbone. Cactus your arms overhead for an easy shoulder opener.